Yaware time tracking software for accountants
Is every day in your accounting office like a reporting period? No matter how many employees you have, it seems like there's never enough to handle all the tasks, isn't it?
Optimize the processes in accounting and forget about missed deadlines and errors in reports with Yaware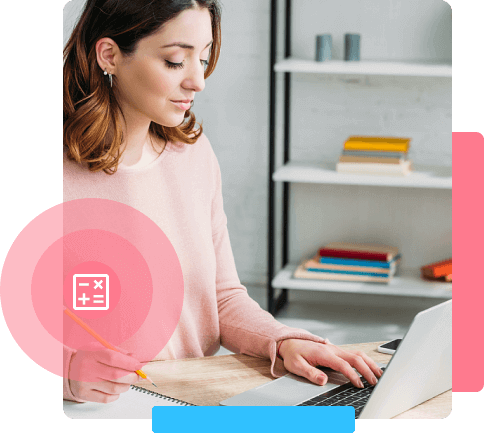 40+ countries
of the world
Friendly and accurate time tracker for accountants
Even workload for all employees, healthy work discipline that allows working without overtime hours, management that is not hovering during task execution – these are the benefits that can be achieved after implementing a time tracker.
Time tracking software for accountants is not a solution for total control, but rather a tool to assist employees and optimize work in the company.
The use of a time tracking system automates the monitoring of employees' working hours and calculates their salary automatically. It will simplify both the payroll process for your employees and invoicing clients, especially if your accountants provide consultations or serve clients as out-staff.
A time tracker can help track how much time is spent on each task, which can assist in evaluating work processes, identifying problem areas, and planning the workday.
The accounting department often deals with time-sensitive tasks, such as filing reports, taxation, and other documents. A time tracker can help keep track of how much time is left until the deadline and allow for planning the workday to meet the necessary requirements.

Accountants time tracking tool features
More features from Yaware
How to use Yaware TimeTracker for accountants?
STEP 1

STEP 2

STEP 3

Configure the system: work schedule, productive resources
STEP 4

Let our clients' experience inspire you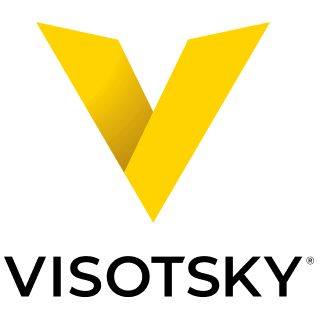 Tetyana Koval
Head of HR and Communications at Visotsky Inc. Kyiv
The efficiency of work has increased by 30%
Yaware.TimeTracker has changed the way we look at workflow. Now the manager knows where the remote employee was, what they did and how much time they spent on it? We see when resources flow in the wrong direction and understand what to do with it


Igor
Leading Specialist in QMS Processes
Smooth remote work
Yaware works for the benefit of honest employees. 95% of employees, who we thought to be responsible, turned out to be so according to Yaware, and the other 5% started following their example. The program helps to control the "couch" office and transparently shows whether remote staff works or not. Yaware also helps us to calculate vacation, sick leaves, and overtime compensation
Konstantin Tomashik
head of Zakupka
Reduction of distractions
With Yaware, we got rid of Skype chatting about movies, kids, and news. The manager sees how often an employee interrupts work and resumes it, whether his work cycle is stable. The tracker helped us strengthen the company's weaknesses.

Evgen Pinaev
System Administrator
Visual statistics of work
I chose Yaware because of the user-friendly interface. In your personal account everything is visualized clearly and simply. You can find some statistics in just 2 clicks.

Roman
co-owner of a construction company
Improving security in the company
We found out that one of employees spent 4 hours a day on personal affairs and another used our unique technology for outsource projects. Yaware.TimeTracker pointed out the moments that affected the company's security and efficiency

Sergii Parubets
Head of the department of technical information security at Ukrgipromez
Fair evaluation of work
An important point is the moment of correct positioning and communication. We need to explain to people why we install the program, how to work with the system, what are the rules and regulations.

Vitalii Bodrov
Head of support, Rocket Delivery
Improving productivity
We need a time tracker that requires the least effort to set up and administer. That's why Yaware is a balance between price and our goal.

Pavel Chirtsov
Project Manager, PayPro Global
Transparency in work
We use Yaware.TimeTracker to calculate salaries for employees based on the amount of time they have worked. We take into account only productive and neutral time according to Yaware. Thanks to the service, there is transparency in the work: each employee knows how much they worked and how much they earned.

Oleksandr Kolesnikov
Development manager, Hit24
Productivity of working time
We had to increase our staff by 20 times for some time due to freelancers with whom we agreed to pay per hour of productive working time. Monitoring was carried out using Yaware.TimeTracker. As a result, we met the deadlines, managed to grind out a huge piece of work, and most importantly - we know for sure that we paid for the time during which freelancers were engaged in work.

Orest Zub
Entrepreneur and author, OpenMind
Transparency in work
Yaware.TimeTracker is a useful tool at a reasonable price and a great investment to save time and increase productivity. For the period during which a person will consciously devote themselves to their work, they can earn much more money. Therefore, Yaware.TimeTracker serves as an additional tool that consciously directs thoughts to complete tasks. With this service, I see that efficiency increases!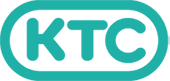 Valentin Budkin
IT Director, КТС
Safety of work for departments
We have implemented Yaware.TimeTracker to monitor staff working hours and improve the safety of departments. The results were pleasantly surprising - our employees turned out to be workaholics. However, when a weak link appears in the team - Yaware.TimeTracker helps to quickly identify it.

Disciplines the team well
I liked the Yaware.TimeTracker service, which disciplines the team well. In addition, it is interesting to see the results of employees' efforts and the productivity of their working days!
Want to start using Yaware.TimeTracker?
Moreover, Yaware offers 14 days of free use of the program so that you can experience its functionality to the fullest!