Yaware Time Tracker - Best Employee Monitoring Software
Sign up now and try our service 14 days for Free!

*Up to 5 employees for free
Get a 22% Increase in profitability with 7 simple instruments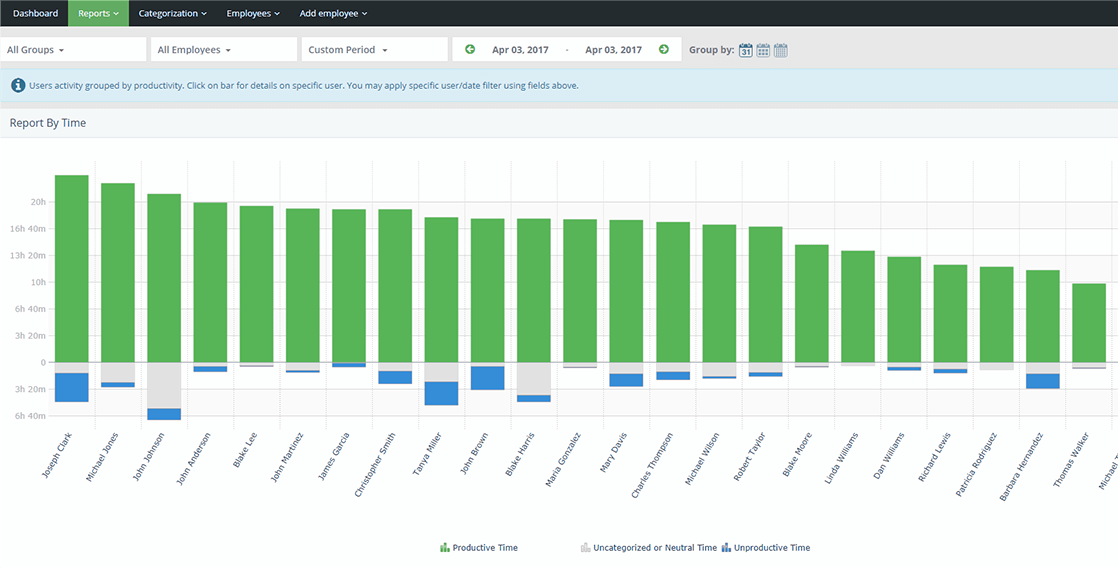 Report by time
© Adrian Dreßler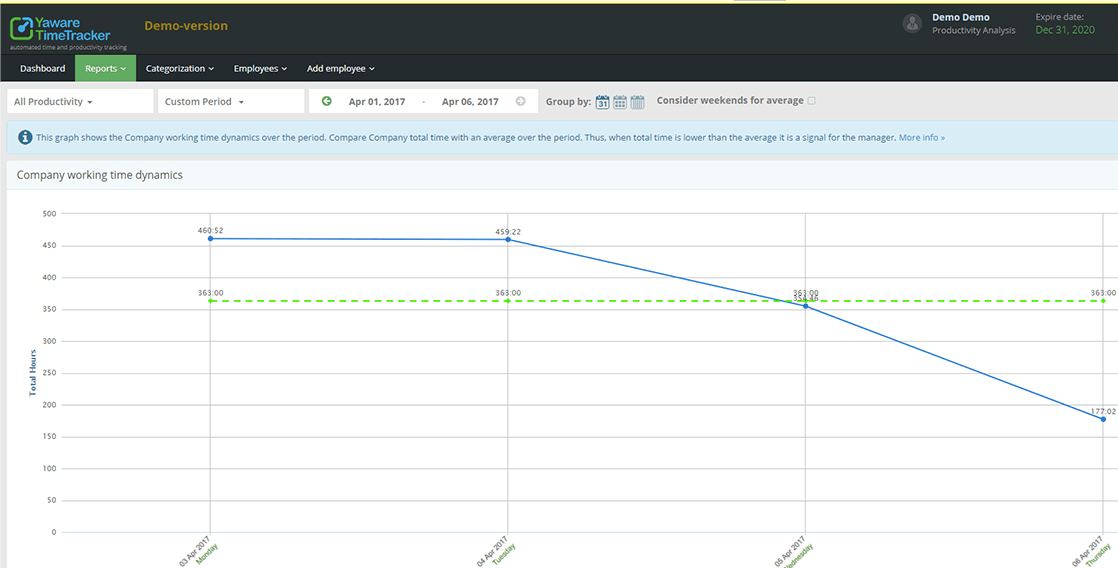 Company working time dynamics
© Adrian Dreßler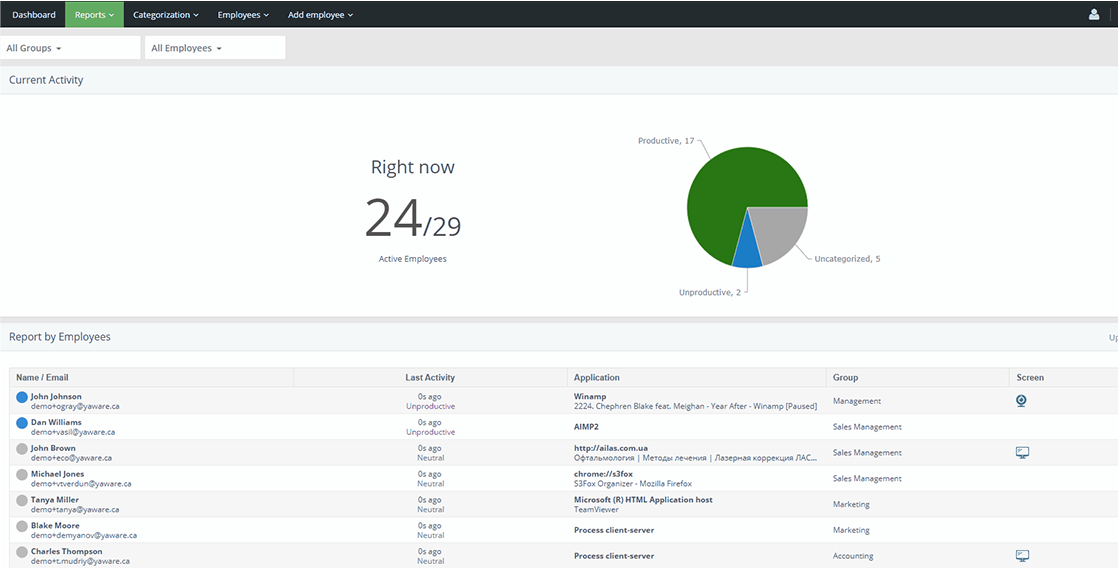 Current activity
© Adrian Dreßler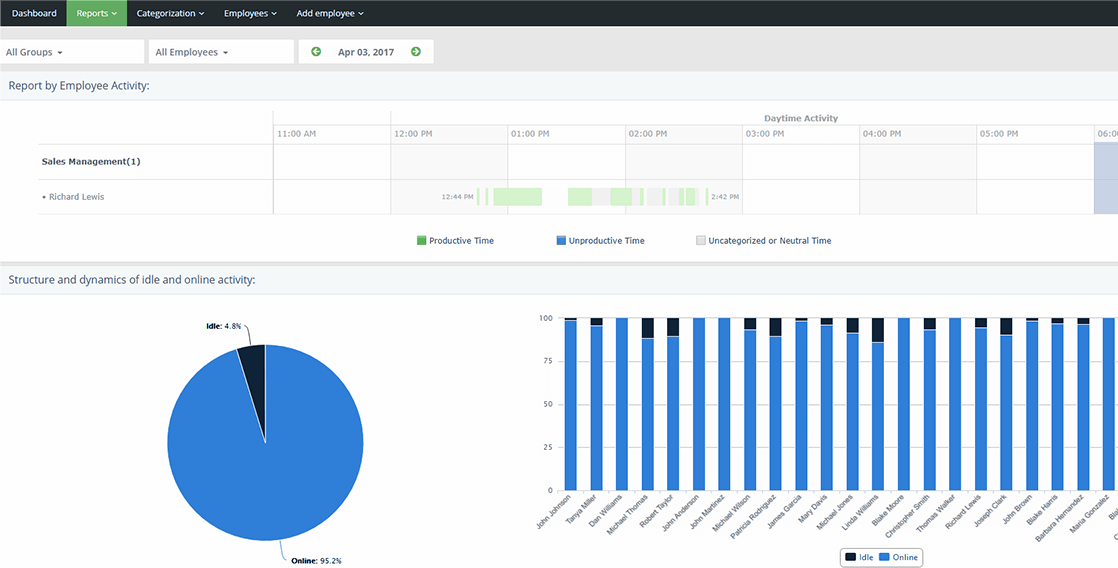 Report by employee activity
© Adrian Dreßler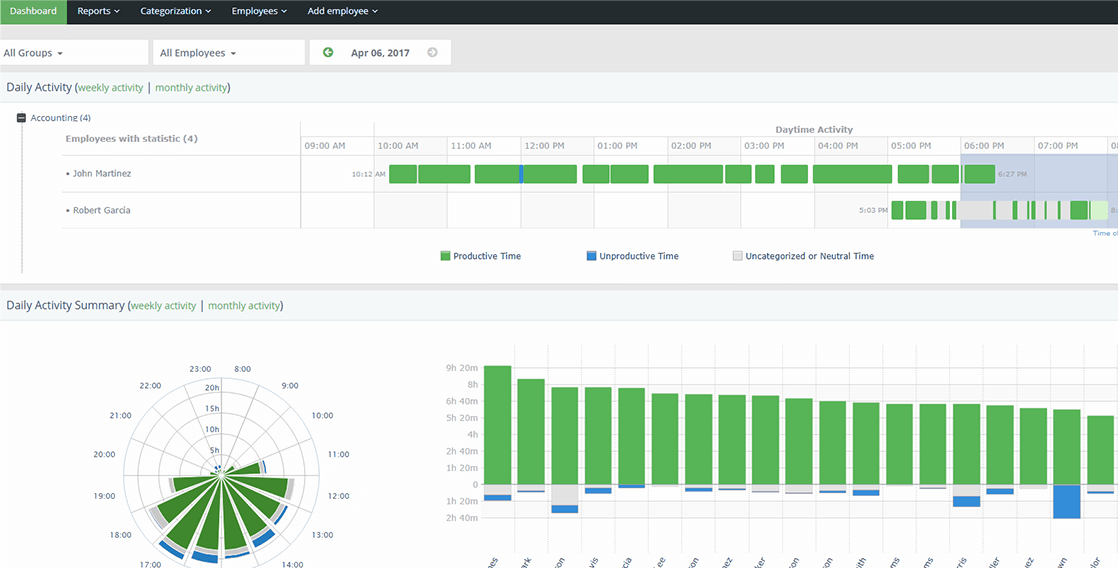 Daily activity
© Adrian Dreßler
Many, many, many functions
Task tracking
Screenshots
Activity levels
App & URL tracking
Automatic payroll

Online timesheets
GPS & location
Weekly limits

Powerful API
Advanced reporting
Invoicing
Scheduling
Etc...
30 million hours. That's 3424 years
Time our clients have tracked.
Yaware apps are now used by over 35000 customers around the world






Enhance your experience with Apps & add-ons
To deliver even more power and value with Yaware, we are offering
Working on smartphones & tablets
Windows, iOS, Linux desktop program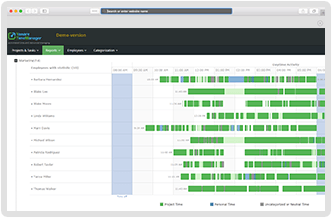 Online native version
Your data is safe with us
We follow industry security standards to secure the personal information we are provided with.
- Security encryption - Login and password protection
- Firewalls - Data is stored on TIER III servers
Spend less time tracking and more time growing.
Get work done faster with the easiest time tracking platform.