Yaware.TimeTracker vs Time Doctor
What Is Time Doctor?
Time Doctor is one of the applications that combines basic employees monitoring with time tracking. Screenshots are taken at random intervals, then all of this data is uploaded online for managers to review.
What Is Yaware.TimeTracker?
Yaware TimeTracker monitors employees' online and offline activities at the workplace and keeps records of time spent on used resources. Screenshots and snapshots are taken with min frequency 3 minutes. All the collected data is generated into reports.
How Much Time Will It Take to Use Time Doctor?
The initial set up of Time Doctor will take around 10 minutes for the system administrator and 3-5 minutes for the users of the tool, plus a few minutes to watch training videos. In addition, it takes a few minutes each day to use the software.
How Much Time Will It Take to Use Yaware.TimeTracker?
Yaware TimeTracker can be installed in less than 10 minutes with no technical skills required. There are no actions from employees' side needed, as the software works fully automatically. So, it saves a lot of time each day.
Automatic Categorization for the Fair Assessment of the Employees
Time Doctors tracks time spent on used applications and visited websites. Yaware TimeTracker automatically categorizes all used resources into three groups in accordance with their productivity status:
Productive
Neutral
Unproductive
The report by categories will allow to define the most productive employee, or help to shorten the probation period, as it will be clear, if the new employee uses time productively.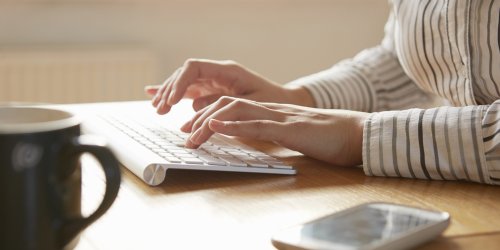 Where is SaaS version data stored?
Yaware TimeTracker has SaaS and local server versions. If customers use the SaaS version, the data is stored on Amazon Web Services (AWS) servers. If a local version is used, the data is stored on client servers. Time doctor offers only the SaaS version and storage of information on their company's servers.
Personal Statistics
Time Doctor provides its users with individual statistics. Yaware TimeTracker user can see how he/she uses time, if there are more productive, neutral, or unproductive hours, and improve efficiency if needed.
Individual Settings
Depending on job responsibilities, each department may have different apps and websites productive or unproductive. That is why, Yaware TimeTracker allows e.g. specify Facebook as 'productive' site for marketing and 'unproductive' for web development. Time Doctor does not have this option.
Automatic report generation
Generate reports in the program and make management decisions based on objective data. In Yaware TimeTracker, you can generate performance reports for a group or each employee individually, and divide them by criteria. Yaware has a total of 19 reports, and Time Doctor has 10.
Hidden Mode
However, if you want to get the most objective data on employees' productivity, you can install Yaware TimeTracker in hidden mode. Then, employees will be unaware of monitoring. Time Doctor can be used only in open mode.
Screenshots

The ability to take screenshots is available in both programs. However, in Time Doctor, along with deleting the screenshot, the time in which it was recorded is also deleted.