Successful implementation of Yaware – Visotsky Inc.
Visotsky Inc. found out exactly how much time remote employees spend on work
For more than 10 years, Visotsky Inc. has been implementing management tools in small and medium-sized businesses. Their consulting project "School of Business Owners" works in 4 CIS countries and New York.
Since February 2021, Yaware.TimeTracker is in the arsenal of Visotsky Inc. business tools. Tetyana Koval, head of the company's personnel and communications department, shared the results of the implementation.
Reasons for installing a time tracker
Due to Covid-19, most companies have remote employees, but at Visotsky Inc. this happened because of sales department expansion. The company did not want to limit its capabilities to the number of available office jobs. Therefore, the executives decided to hire remotely. Thus we began the search for a time tracker.
"We need to understand how remote employees do their work, whether they tend to waste their time or not. We wanted to have reports and ask the staff less questions about performance."

Despite the fact that the company has internal statistics and employees make reports, the leaders had a blurry understanding of how exactly the time was spent. "It is important for us to have detailed information," Tetyana Koval.

Why did you choose Yaware.TimeTracker? 
Tetyana Koval notes that the program met their selection criteria: 
It shows how and in what programs employees spend their working time, what links they open and what they do there.


It had a screenshot function to understand whether the staff does some things simultaneously. 

It should cost less than the hiped analogues.  
"We want to base our spendings on facts, not simple guesses. Yaware.TimeTracker is cheaper than its hyped competitors and is in no way inferior in functionality."
How did the employees react? 
Visotsky Inc. staff is already familiar with the "Inspections" tool finding bottlenecks in employees' work. The goal is not to punish, but to find something the subordinate needs help with. The time tracker has become another source of statistics.
.
"We can't fix what we are not aware about. Sometimes people waste their efforts on things that don't require it at the moment. It is the time tracker that transparently shows this. We see not only the work plan for employees, but also a detailed implementation process and resource allocation." 

What has changed in the company since the introduction of Yaware.TimeTracker?
"With the time tracker, we looked at the workflow differently. Managers now see it from the inside and understand what they need to help with. This changes everything."
Previously, the manager could think that a person works in one software and it takes a certain amount of time. But it turns out that the employee has improved, wants to be more productive, so he uses several programs.
The time tracker showed that it takes more / less time than the manager imagined. Yaware gave an understanding of how much time a person spends using certain software? Do they spend more time working in CRM or making calls to clients?
"We will never be 100% aware of the work of a subordinate. The tracker is needed so that the manager is on the same wavelength with the employee and knows how to help him."
Managers received answers to those questions that they would have put in coordination with the staff anyway. Now it's enough to sit down, analyze the statistics and it's immediately clear: where you were and what you did. Yaware.TimeTracker helped improve employees' performance and improve their product delivery.
"We see when time is being wasted and figure out what to do about it. TimeTracker is another tool that helps employees to be more productive."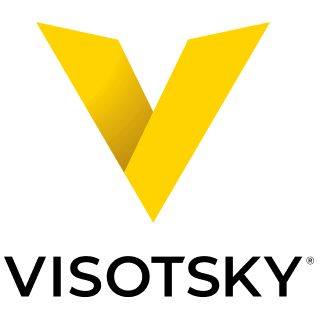 "Yaware.TimeTracker has changed the way we look at workflow. Now the manager knows where the remote employee was, what they did and how much time they spent on it? We see when resources flow in the wrong direction and understand what to do with it."