Employee time tracking
Check how Yaware can increase productivity in your company
Automatic employee time tracking
Save time and money – time-consuming manual checks are no longer necessary. With Yaware employee time tracking, the monitoring process is quick and effortless as all you have to do is just view the reports generated for you automatically.
Analyze productivity patterns and trends
Check out how productivity changes in different periods and what you can do to encourage higher performance – e.g., allow a flexible schedule instead of a fixed one. Yaware employee time tracking will record work time precisely in both cases.
Achieve awesome results
Increase overall productivity by accurately measuring where the work time goes. Could it be planned differently? Are some websites taking away too much time? Yaware employee time tracking will provide precise feedback on how online and offline activities can be planned and combined best of all. You can then make up a comfortable ratio of work/breaks for your team at the same time gently reminding them how important it is to perform tasks in a timely manner.
Manage remote offices and freelancers
Keep up to date on how your remote employees are getting on. Show them they remain part of the team regardless of their location. With Yaware employee time tracking installed on their computers, you get accurate and regularly updated statistics on their progress and overall productivity.
Easy to setup
Intuitively plain, user friendly interface of Yaware employee time tracking means no specific computer skills on your part are needed – neither for installation. The whole process of installation takes no more than 20 minutes.
You can choose how to install between three options:
Download Yaware on a flash drive and then install it on employee computers
Install via the Network Setup Utility
Email your employees a download link
Customizable settings
Choose settings which suit your company best. Easily adjust them to each specific employee or department as job responsibilities differ within a company. Feel free to change the settings whenever you need to.
Live visual data
Apart from generating reports, Yaware employee time tracking also collects some live visual data. It can take screenshots of monitors and webcam snapshots of the office. Remote employees and freelancers can benefit greatly – they can remain closely linked to the rest of the team while managers can quickly coordinate the work process in ways best for the company.
Simply recording work time is not enough
Yaware employee time tracking automatically categorizes the productivity status of 15,000 websites and applications. It's a great time-saving solution: imagine how handy it is to view them organized properly right from the start. You might also change the productivity status of each category or add the new ones anytime.
Productive (indicated in green in the reports) – all apps and websites relevant to work
Unproductive (indicated in red) – distracting resources
Neutral (indicated in grey) – resources which might not be used for the job depending on each specific task
These categories are easily distinguished from one another in reports made by Yaware employee time tracking. You can then relate each category to the amount of time spent on it and decide what else you can do to boost the productivity of your team (e.g., reduce time spent on unproductive and neutral categories).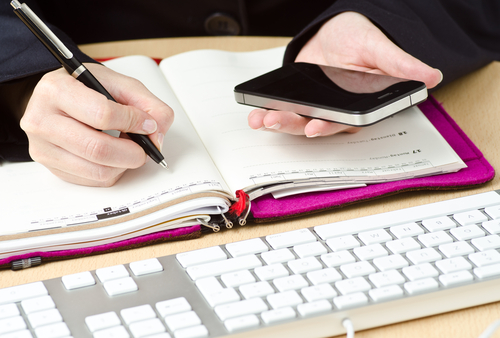 All data on productivity you need
With statistics updating every 15 minutes, accurate and relevant data on productivity is constantly at your disposal. As it's organized in easy-to-read, informative graphs you can analyze it in no more than 10 minutes without any risk of misinterpreting – reports are comprehensible and clear.
View reports wherever you are
While all reports are available in your online account, it's up to you to choose if you want to receive email/cell phone notifications. Keep in touch with your team even when on a business trip or view the data on its productivity right in your cell phone while commuting to work. You can also choose the frequency of the reports – daily, weekly or monthly – to make employee time tracking even more effective.