Employee Time Management
Find out how Yaware.TimeTracker helps your employee manage time better
Powerful Reporting
See how your employees use their time during the day. Use the filters to compare the performance of an employee during a certain period or compare the dynamics or departments by a period. Export the data to CSV or Excel for better convenience and simpler sharing.
Perfect For Virtual Teams
Yaware.TimeTracker is easy to use for managing and monitoring of virtual teams. It automatically collects the information from the remote computer and sends it to you. So, you get a full, accurate insight of employees' work, who are thousands of miles away from you.
Access the Reports Anywhere
Log into to your account from any computer that has an internet connection or download the app for iOS or Android powered smartphone. Stay tuned with the progress and productivity of your employees no matter where you are.
Increase Productivity
Check out a package of productivity reports that Yaware.TimeTracker provides you with to analyze and increase employee productivity. Find out when your employees are most and least productive, and what interferes it.
Analyze the Time Employees Spend Online Using Yaware.Time Tracker
The database of Yaware.TimeTracker contains more than 15 000 websites and applications, that are divided into three categories by default:
productive
unproductive
neutral
As a result this time tracking tool generates insightful reports with productivity summary of each employee and whole departments. So that you can see who uses time at work most productively.
Provide Personal Time Reports
Yaware.TimeTracker provides a time and productivity report for each employee. Using it one can easily find time-eaters, activities that take more time than planned analyze the working schedule and productivity.
Track Offline Activities
Yaware.TimeTracker provides a unique opportunity for tracking offline activities like breaks, meetings, phone calls automatically. In addition to the existing ones, you can create new offline activities, specifically for your company.
Schedule Employees' Work Time More Efficiently
Use Yaware.TimeTracker to get a full insight of employees' work days.Take into account offline activities, total worked time of employees and its productivity status to see which team members are overloaded or have more free time that others. Rearrange employees' schedules to avoid burnouts, overloads and stress. Help your team be more productive and achieve more.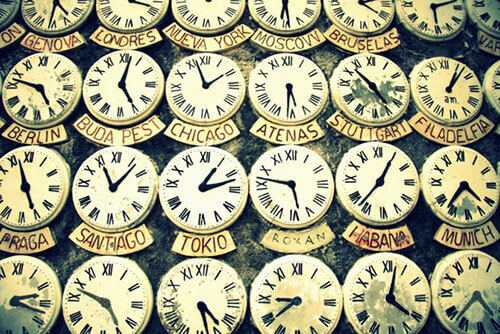 Delegate the Time Management to Managers
Yaware.TimeTracker enables you to delegate responsibilities to the managers of different levels. So, you can decide who can view the reports on employees' time and decide how much authority to give them.
Create Different Individual Settings
You can make employee time management the most accurate, because Yaware.TimeTracker allows you to create individual settings. E.g., set different time of the beginning and the end of the working day for specific employees or departments, create special offline activities for particular departments, etc.